Dog Breed Quiz
Which Breed is Right for You?
Adding a new puppy to the family is exciting, but we understand that choosing the right breed can be quite a challenge, especially if you've never had a dog before. After all, you're committing to caring for a dog who will be your close companion for its entire life. We're sure you have lots of questions running through your mind! In particular, "What dog should I get?" and "What is the right dog for me?" Finding your perfect puppy match begins with a little research, and our puppy quiz is the perfect place to start.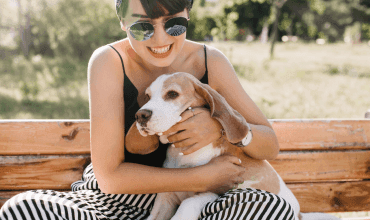 What to Consider When Choosing a Dog Breed
When choosing a dog breed, you'll want to start by considering your living space. Do you live in an apartment, a large house, or something in between? Do you have a fenced-in yard? Is your home located in the city, the suburbs, or out in the country? Do you have other pets?

Next, think about your family's day-to-day life. How often are you away during the day? Are there people with special needs in your home? What are their ages? Do you lead an active lifestyle or do you spend your free time relaxing in front of the TV? Are pet allergies a concern?

Now, visualize what you want your life to look like with a dog. What size should your pup be? What does your feeding and care budget look like? How much time do you want to spend on grooming and exercise? Should your dog be a protector, a companion, or both? What other characteristics are important to you? Our dog breed selector is designed to help you make the right choice for your unique lifestyle and needs.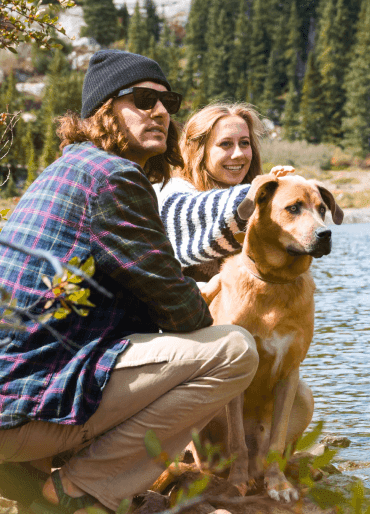 What Is the Friendliest Dog Breed?
All dogs are friendly if socialized from an early age. That said, some breeds are known for their love of all people. Some of these breeds with particularly outgoing personalities include: the Labrador Retriever, Golden Retriever, Cavalier King Charles Spaniel, Poodle (whether Standard or Toy), Beagle, and Pembroke Welsh Corgi. If you are bringing home a very young pup (i.e. <12 weeks of age) and want to get a better sense of its sociability, you should spend some time with its parents, as pups often inherit their parents' temperaments. If the puppy is older (i.e. 4-6 months old), you can likely observe its social aptitude firsthand by spending time with the puppy.
What Is a Good Breed for a First Time Owner?
Some breeds are more suitable for first time owners than others. For example, the larger breeds Labrador Retriever, Golden Retriever, and Poodle have friendly temperaments and are highly trainable, making them easier to manage for first time owners. Amongst smaller breeds, the Maltese, Bichon Frise, and Cavalier King Charles Spaniel are especially known for their easygoing personalities and ability to get along with all kinds of people. These small breeds are also intelligent and trainable, making them easy to socialize for good behavior. If you are not sure where to start, we suggest consulting a veterinarian or finding your best match using our Dog Breed Quiz for some suggestions.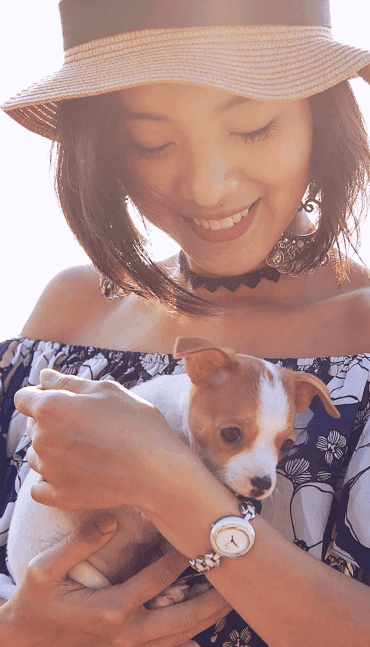 What Dogs Are Not for First Time Owners?
Some dog breeds can be hard to train, excessively energetic, or prone to aggressive behavior. These breeds of dogs are typically not optimal for inexperienced owners. Breeds such as the Siberian Husky can be independent and aloof, making them harder to train. Other breeds such as German Shepherd Dogs, Doberman Pinschers, Rottweilers and American Staffordshire Terriers can be very protective, and sometimes aggressive if not trained properly. Their owners should be experienced raising dogs and know how to train and socialize such breeds. Other breeds such as Greyhounds are extremely high energy and require very frequent exercise. These breeds can be a fit for first time owners, but require families that have time to dedicate towards physical stimulation of their dogs. Other breeds that are known to be more difficult for first time owners (for some of the same reasons mentioned above) include Weimaraners, Akitas, Chow Chows, Komondors, and Saint Bernards.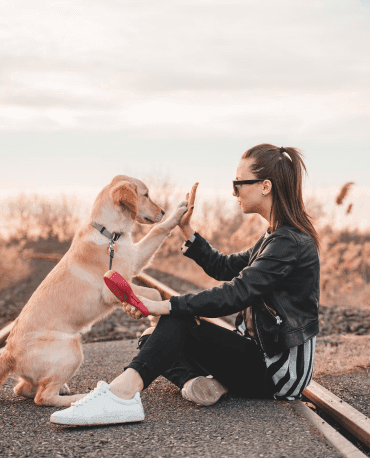 Find Your Perfect Match with our Dog Breed Quiz
We know there's a lot to think about, but don't worry. Our Dog Breed Quiz will help you find your perfect breed match in seconds. Simply answer a short series of questions and we'll provide the list of ideal dog breeds for your lifestyle. Let's get started!
Browse Our Puppies for Sale
View all breeds