How to Know If a Breeder is Reputable & Avoid Puppy Mills
By Mawoo Pets · 14 Mar · 9 min read
You've heard of puppy mills before, but do you know what goes on in one? Do you wonder what sets them apart from a good breeder, and how to tell the difference between them? As a dog owner, or potential dog owner, it's now your job to know these details!
What is a Reputable Breeder?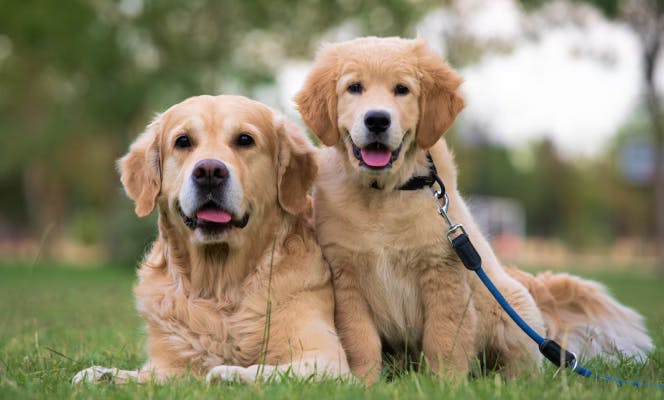 A reputable breeder is one who cares for their breeding animals and puppies properly and treats them with love and respect. Puppy mill breeders do neither of those things.
Purebred dogs (and cats, and other pets, for that matter) are carefully bred from pedigreed parents. Each dog involved in a family line has its own certified paperwork from clubs such as the Canadian Kennel Club, the American Kennel Club, or the United Kennel Club. Often, a purebred litter of puppies is registered by a kennel club soon after birth.
Since pure breeds are very valuable, it is a tempting industry for many people who think selling dogs is an easy way to make money. That's how puppy mills are created—when someone who owns a purebred dog uses her as a puppy factory. It sounds simple enough, but the truth is, it is physically and mentally exhausting for a single dog to be pregnant and give birth to two or even three sets of puppies every year.
Ideally, a dog should only become pregnant about three times in total. Any more stress on her body can decrease her quality of life and the health of her future puppies. Unfortunately, breeders at a "puppy mill" simply breed a dog until she can't produce any more puppies to sell, and after that, an old mama is lucky to find a loving home.
Even worse, mills in small locations mean all the dogs are kept in small cages to make room for as many puppies as possible. Without enough room, it's very hard to keep everyone and everything sanitary, which makes it easy for the dogs to develop infections or eat spoiled food and water.
To make sure you don't support terrible puppy mill conditions or contribute to an overpopulation of dogs, only use a breeder with a great reputation. Signs of a good dog breeder include excitement and love for their dogs and puppies, a health certificate for each puppy, documentation for each breeding animal, and a formal application process for potential buyers.
How to Know if a Breeder is Reputable
It's not always easy to tell the difference between a great dog breeder and a bad one, but it's definitely possible. Read on to learn how to find a responsible breeder and buy a puppy online safely.
Meet the Breeder Face to Face (In-person or through video chat)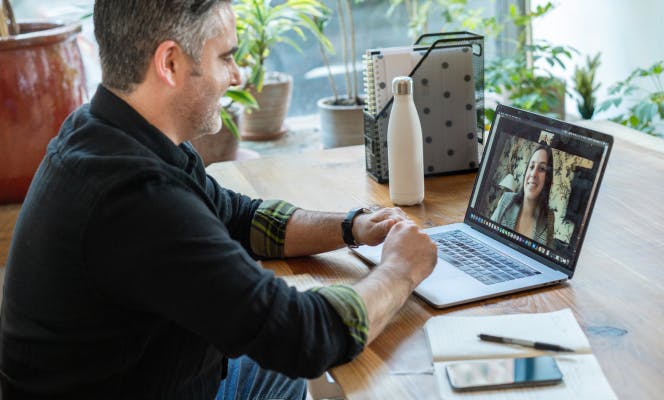 A face-to-face chat is one of the best ways to get to know anyone, dog breeder or otherwise. Even if you can't get together in reality, a video call can work, too. For one thing, talking together about dogs and puppies gives you the chance to ask all kinds of questions about breed behavior, training, and medical expectations.
Secondly, a good breeder will want to meet their puppies' future owner. It's very important to them to know that a good person with a suitable home is going to give their precious little dog a wonderful life. Simply noting that a breeder is happy to make time to speak with you—once or twice or more—should build up your trust.
The Breeder Has an Application Process
Next, find out if a breeder has a formal application process for people who want to buy one of their puppies. If the process is nothing more than handing over money and taking home a dog, think again. That's definitely not one of the signs of a good breeder. Instead, what you want to see is a multi-step process where you fill in an application form, meet with the breeder (in person or online), and prove your ability to care properly for the puppy.
Ask About the Breeder's Experience Level
There are many questions to ask when buying a puppy! The more you know about a breeder, their facility and their dogs, the better. If you aren't sure where to start, ask about the parents of the puppy or puppies you are interested in. Do they both live at the kennel? How old are they? Better yet, could you meet them? Go ahead and ask a breeder how long they've been in the business, and whether it has always taken place at the same location as now. The more experience, hopefully the better the breeder.
Meet the Puppy's Mother and Siblings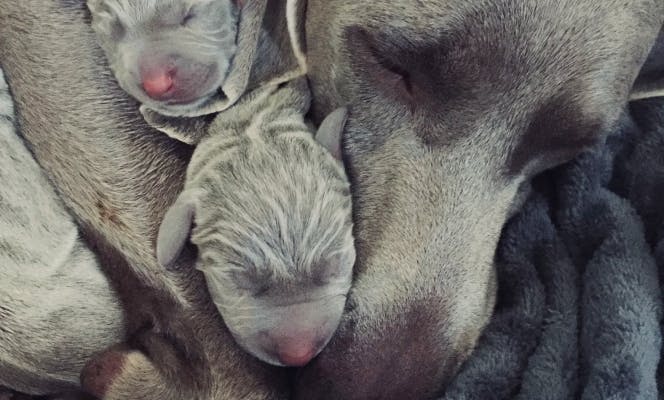 Nothing can top a visit to the kennel to actually meet your potential puppy, its littermates, and the mother. This is your chance to make sure they are a happy and healthy dog family, which bodes well for the way the breeder does business. If a pet listing includes a photo of a puppy, avoid scams with a simple image search to make sure the photo is unique!
Check Out the Facility In-Person or Via Video Chat
One step further from meeting the dog's parents is to check out the breeder's facility in-person. There, you can hopefully meet the entire dog family and see any other breeding dogs on the property. Take the opportunity to walk around the grounds and see everything. Make sure the dogs have plenty of space to exercise, and that their beds, food and water are all clean and fresh. Bad smells and tight spaces are a no-no.
Ask About Socialization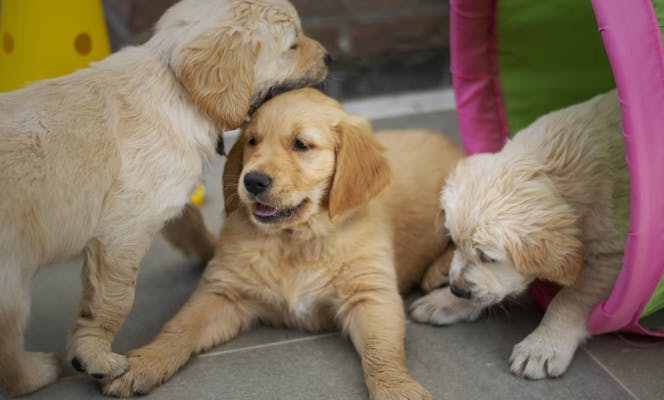 Socialization is a vital part of a young dog's training. It's the process of introducing a puppy to other puppies, and other grown dogs, plus humans. For some, it also involves meeting and understanding other pets and farm animals like cats and horses. Good socialization between a young dog and other people and animals will make for a better-behaved dog later on—one who can be trusted around other pets and visitors.
Health Certificate Provided
Part of a breeder's responsibility to each puppy is to have it thoroughly checked by a veterinarian. The vet will treat each dog for worms and parasites, administer important vaccines and check for any genetic issues that might be passed onto any of its offspring. If there are any specific issues common in the dog's breed, those will be looked into as well. When everything is finished, the vet should issue and sign a formal certificate of health. If a breeder doesn't have one, that's a problem.
Ask for a Health Guarantee
In addition to the health certificate of your puppy, you should ask for a guarantee of health. That means the breeder promises no genetic problems or existing health conditions have been hidden from you, and if something does happen to your puppy, you will be compensated. Depending on the details, compensation might mean the breeder covers any medical bills, or promises to exchange your puppy for a healthier one.
Sign a Contract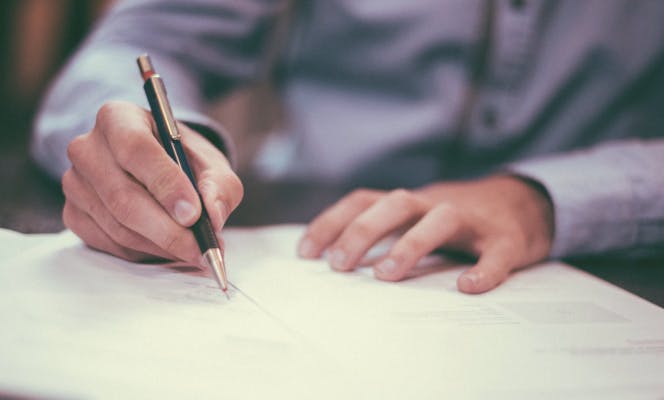 Another essential part of the puppy purchasing process is signing a contract. The usual contract between a breeder and customer states that you—as the owner of the puppy—will do everything necessary to care for the dog, and if you cannot, you will return it. As for how to know if a breeder is reputable, a lot of the details come down to this document.
Puppy contracts are multiple pages long and can be confusing, especially if you haven't seen one before. Take your time with it, read everything, and ask for help from someone who knows what should be on it. Consult a lawyer if you are uncertain about moving ahead.
Ask for References
References are golden in this industry. Look for past customers for a breeder you're interested in using, and make sure you find at least 5-10 recent reviews. If the reviews are all old, or there are multiple negative comments about a breeder, think again. Check unaffiliated forums and review sites that are independent from the breeder's own website. To find a reputable breeder, it's a good idea to start by asking happy pet owners for their recommendations.
How to Find a Responsible Breeder
Finding a responsible puppy breeder is the most important part of the process of buying a dog. It involves some grass-roots research into kennel conditions, breeder reputation and customer reviews.
Buying a puppy through Mawoo is an easy, streamlined and exciting process. From start to finish, if you have any questions or doubts, you can talk with our knowledgeable team members and breeders at any time. Mawoo vets its breeders thoroughly and only works with highly-reputable kennels. Our breeders are happy to schedule a call with you, or welcome you for an on-site visit.
Every dog listed on our website is a well-cared-for and special puppy. To find the right one for you, try our Puppy Match quiz!
Frequently Asked Questions
There must be all kinds of things you want to know about your potential new puppy, and how to proceed! The most important and common questions we have answered for you here.
What are the warning signs of a puppy mill breeder?
The first sign of a good breeder is a caring attitude towards their puppies. Good dog breeders care a lot about their dogs. They make sure that breeding partners are happy and healthy, and do everything they can to ensure the same outcome for their puppies. This is a business for breeders, but when it comes to finding homes for purebred puppies, you'll notice that a good one will ask you a lot of questions.
Remember, breeders have emotional attachments to their dogs! It's very important to them to know that the puppies they raised and cared for will go to the best families. The best dog breeders will want to talk to you about your experience with dogs and other pets, and ask about your home environment. Is there enough space for this dog? Do you have young kids that might need to stay away from the puppy for a little while as it grows stronger? These are good questions for breeders to ask, so expect to hear them.
How can I verify that an online breeder is legit?
There are many kennel clubs and associations a breeder can choose to certify them, but a good place to start is the Better Business Bureau. The BBB will show you ratings of their accredited dog breeders in the area and show customer reviews for each. Other online review forums, like Trustpilot, may have the information you need too.
Type in the name of the breeders you are interested in working with and see what comes up. Registration with a kennel club, such as the American Kennel Club (AKC) can verify that a certain breeder's puppies are purebred, but not necessary that the facilities are ideal.
What is the safest way to pay for a puppy online?
Be sure of a puppy's health before you pay anyone. You can do that by asking for proof of veterinarian checks, vaccinations, and other items like pedigree documents. When you have found a puppy you think would be perfect for you, speak with the breeder over the phone or via video conference. Ask them questions and see how you feel about the person on the other end of the call.
Nobody should try to send you a dog under 8 weeks old, since it is not healthy for puppies to leave their mother before then. On top of that, breeders should have no problem sending healthy vet checks to potential adopters. Once you receive those documents, call the veterinarian who signed off on your puppy's good health and double-check everything with them.
If everything adds up, check customer reviews to make sure the puppy vendor has a great track record. Only buy a puppy online if you are 100 percent sure it comes from a trustworthy vendor and breeder. Using a credit card or PayPal gives you some control over returns and cancellations, but check your account's fine print to make sure.
Any questions? Get in touch!
We are here to support you every step of the way. Our concierge service is here daily to answer your questions!

Chat or speak with our team Mon-Sat 9a-9p ET.
Ready to find your new best friend?