What Are the Pros and Cons of Breeding Dogs?
By Mawoo Pets · 20 Jul · 11 min read
For people who enjoy spending time with dogs and have experience raising puppies, what could sound more sensible than starting a dog breeding business? The benefits are obvious: Extra time spent with dogs, and extra income when puppies become old enough.
Of course, no hobby or business is quite as simple as it might seem at first glance! Before you jump into dog breeding with both feet, ask yourself a couple of important questions. Can anyone become a breeder? What should you know before breeding your dog? And, what misinformation is out there on the subject?
To help you answer these questions and figure out if breeding is a good idea for you, this article takes a deep dive into the pros and cons of breeding dogs.
Why Consider Becoming a Dog Breeder?
The pros and cons of dog breeding can be pretty personal, depending on your lifestyle and your home. At first, dog breeding sounds like a pretty straightforward way to create some cute puppies and bring in extra income—however there are a few things you should know before you make that leap! Read on for our dog breeding pros and cons list.
Pros of Dog Breeding
For dog lovers with plenty of space and time to dedicate to being a breeder, there's a lot to love about this industry.
Working with Dogs Everyday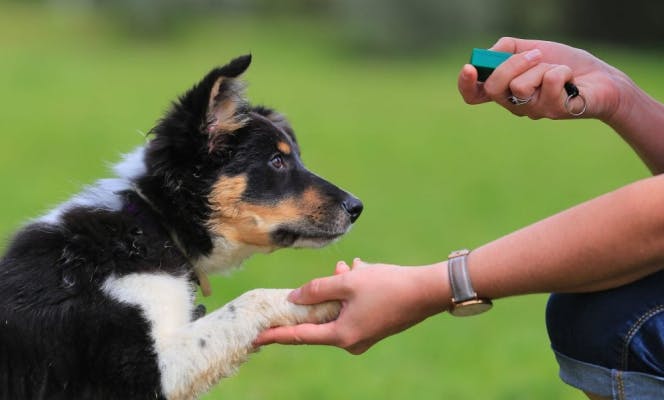 Imagine a job where you get to work with dogs every single day! In an ideal breeding facility, you'll be responsible for socializing with grown dogs and their puppies regularly to make sure they become used to people. It's your job to show your puppies how to enjoy spending time with their future families. Hours of daily doggy time are definitely the biggest bonus of becoming a dog breeder.
Promoting Ethical Breeding Practices in Your Favorite Breed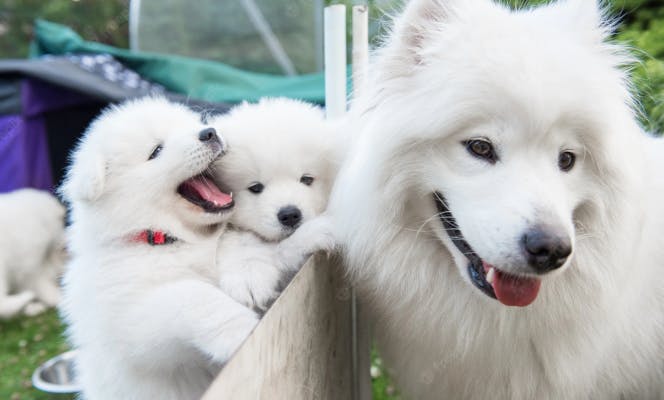 By becoming a dog breeder, you would be actively participating in the positive future of the industry. It's very important that breeders and buyers are aware of potential unethical businesses out there, and that both work to keep themselves informed.
As a breeder, you can be a spokesperson for good practices and healthy, happy dogs. You can take pride in your facilities and your dogs and show them off at every chance!
Opportunities to Educate the Public About Responsible Dog Ownership
When customers come to you looking for a new puppy, it's an opportunity for you to help them understand the needs of their dogs. There's really no better time to make sure a future owner will care properly for a dog than when they come to meet your available puppies. Take advantage of that time to explain the effort you've put into every dog in your care, and go over topics like nutrition, exercise and training.
Create New Breeds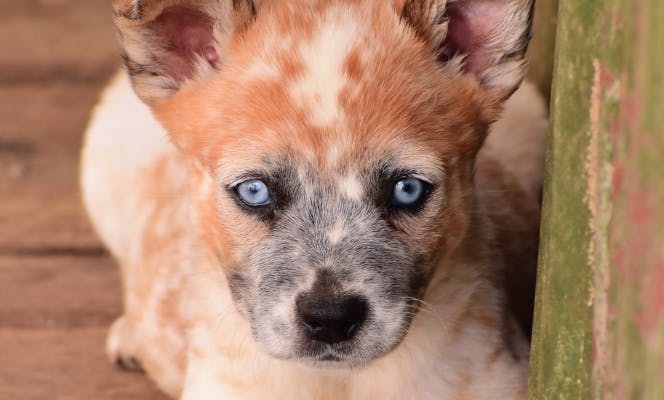 As a breeder, you have the unique ability to create new dog breeds! This is your chance to improve the health of one of your favorite breeds by bringing in more robust genes, or even to come up with an all-new type of dog never seen before.
Cons of Dog Breeding
Even if you love everything about dogs, there can be drawbacks to becoming a professional dog breeder.
You Need a Sound Understanding of Canine Genetics
Selective breeding doesn't always work out the way you might expect and hope. That is, you can't simply breed dogs of different types together and create a batch of perfectly mixed puppies.
Certain genes are more dominant than others, meaning that the coat or eye color or temperament of the puppies isn't what you expect. In fact, puppies often take after one parent almost entirely, with almost no signs of the second parent in their appearance or personality.
There's also the risk that common health issues like hip dysplasia will appear even in puppies with the best genetic family tree. Health problems make finding puppies a home more difficult, and of course can also take time off the lifespan of a dog.
Significant Time and Financial Investment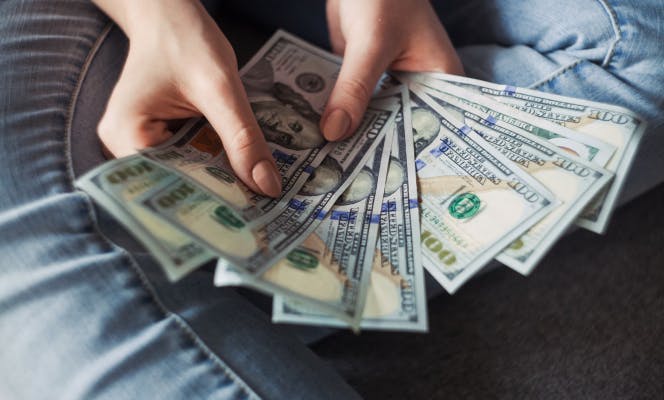 Becoming a reputable breeder means a lot of upfront costs for equipment like kennels, food, grooming tools and breeding pairs—plus veterinary bills. If you want to get into selective breeding, you need to buy your own purebred dogs from a breeder who can ensure they have no genetic defects.
Your facility needs to be spacious enough for all breeding dogs and their growing puppies to walk around and play. There should also be enough space for you and any employees/helpers in the area! Remember that when the puppies can walk, they'll need you to spend time with them, showing them how fun and caring humans can be.
Socialization, training and health issues with your dogs can occupy most of your time. Medical emergencies can happen at any time of the day or night, so you always need to be ready to jump in and help, or call a 24-hour emergency vet. It helps to have the dogs nearby where you live so you can hear unusual barking and respond quickly.
Puppies Are Messy and Noisy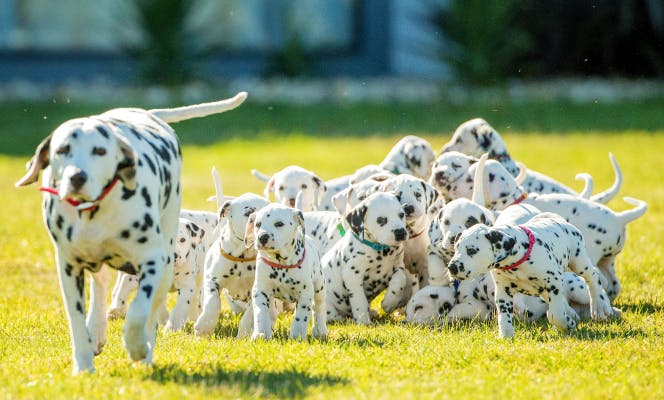 No matter how much you love dogs and puppies, only experience can prepare you for the amount of noise and mess an entire family of them creates! That's another reason not to contain your dogs in a small area—fresh air and ventilation are a big help to keeping the smells down.
Messes aren't just about poo and pee, either. Dogs can and will make messes out of almost anything. Be prepared for dirt, mud, puddles, loose fur, half-eaten food smears and coats covered in all of the above. Cleaning up will be an ongoing process that never really ends, and it's not just important for your sanity, but for the health of the dogs, too.
Why are People So Anti-Breeder?
Even though many dog breeding businesses are completely ethical and caring, not everyone is in favor of the industry. Some people don't want to get involved with dog breeding for a couple of very good reasons:
They don't want to accidentally support puppy mills

They prefer to adopt rescued animals from animal shelters and foster homes

They consider breeding an overpopulation of pets on top of all the shelter animals
It's true that there are thousands upon thousands of needy, neglected and feral dogs all over the world who could become wonderful pets. They are homeless for a variety of reasons. Some dogs grew up on the streets as puppies of other street dogs. Some were abandoned by their human families. Others were abandoned by unethical breeders.
Many people dedicate themselves to the rescue of these homeless dogs and cats, spending their own money to provide vet care and bring them back to good health. Some people even spend thousands of dollars to save the lives of street dogs and cats on the brink of death. They consider this work extremely valuable, especially from the perspective of each individual rescued animal.
When you consider animal ownership and rescue from the point of view of those who help abandoned pets and street dogs every day, it's easy to understand why some people prefer to choose pets from the shelter. After all, shelters in some cities are full every day of the year with special cats and dogs in need of homes. If they run out of space, local animal control might decide to euthanize the potential pets that just don't fit.
The fact is, even if you create the best breeding facility in the world, not everyone will agree with what you're doing. You should go into any breeding project knowing this, so you can be mentally prepared to avoid an argument at some point in the future.
Misinformation about the Pros and Cons of Breeding Dogs
Every industry has its misinformation and traditional old wives' tales, dog breeding included. You've probably heard a few rumors about the business yourself, and you don't even know it! If you do decide to start breeding puppies, it's important that you know the difference between fact and fiction. After all, you'd be a role model of good dog breeding and ownership habits.
Having puppies is good for a female dog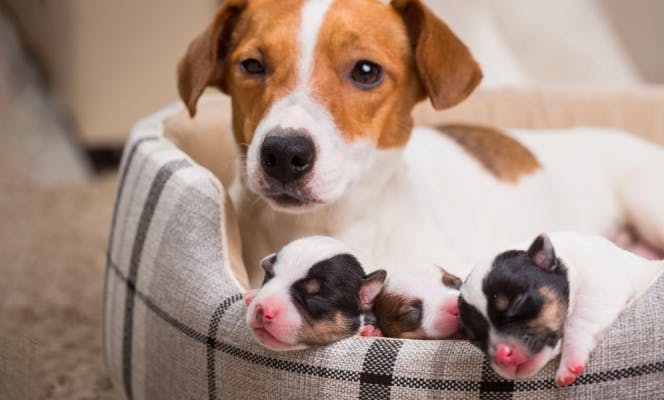 A common example of mistaken folklore is the belief that female dogs will be healthier after having at least one batch of puppies. That's absolutely not true, as any veterinarian will tell you. In fact, it's statistically better to spay females earlier rather than after a litter.
The truth is, though plenty of dog pregnancies go perfectly well, many do not. It's much more of a health risk for a dog to have puppies than not to do so. Your dog must first be in great health and of a suitable age for breeding when she becomes pregnant for the best chance of a good outcome. The vet should check that all anti-parasite medications have taken effect, so her growing puppies won't contract roundworms from their mother while in the womb.
During the pregnancy, you should also schedule regular check-ups with the vet to make sure everything is going as expected. Together, you can make a nutrition plan and talk about the needs of the mother and her soon-to-be puppies. In some cases, just like with humans and other mammals, the birthing process is difficult and requires an emergency caesarian section.
It's much more convenient for many breeders, especially those just starting out, to live nearby emergency vet services. Even when the puppies are born, there might be issues with their health that require the quick attention of a vet. Many unfortunate circumstances can harm a birthing mom or a mom who has just given birth, as well as her babies.
Breeding always carries risk and certainly won't help any female dog become healthier or somehow more mature. In fact, early spaying for dogs is linked to the reduction of mammary tumor risk. If you wait until after she has puppies, the window of opportunity to reduce tumor risk disappears.
Pit Bulls are more dangerous than other breeds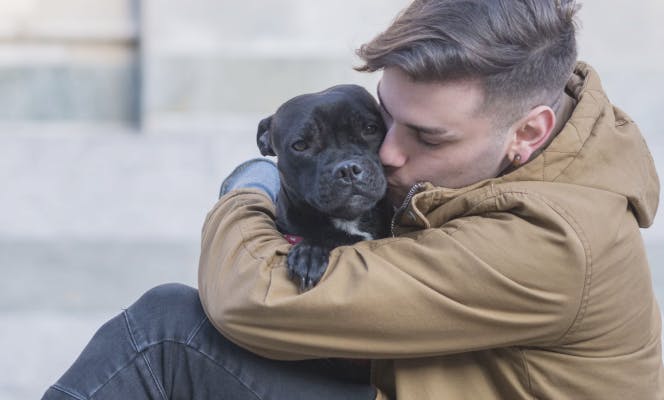 Are Pit Bulls dangerous? The answer really depends on the humans who have bred and trained the Pit Bull in question. Or, more specifically, it depends whether a Pit Bull's owner trained it to be aggressive. The breed, when socialized and trained properly, is just as loving as any other popular pet.
The same is usually true of many types of dogs people believe are instinctively dangerous: Rottweilers, American Bulldogs, Doberman Pinschers, and others. While it's true that these breeds are large and maybe a little intimidating to strangers, there's nothing evil about them. They begin life as adorable puppies and follow the whims of their breeders, trainers and owners!
Regardless of whether a dog is naturally dangerous or not, you may live in a region where certain breeds like these are banned—so read up on local rules.
Inbreeding is essential to keep a breed pure
It's no secret that dogs—much like ancient royal families—have dabbled quite a bit in family mating. Doing so has kept bloodlines from becoming mixed with DNA from other types of dogs, but also caused genetic health issues in many cases.
When trying to preserve the exact physical characteristics breeders want from their dogs, they risk the stability of the bloodline with constant inbreeding. In many cases, mixed breeds are created to try to refresh a breed's potential! If you are concerned about the purity of your puppies' DNA, reach out to other breeders to locate potential breeding partners who aren't part of your dog's own nuclear family. The more separation in the family tree, the better.
For the best puppies, breed only top show dogs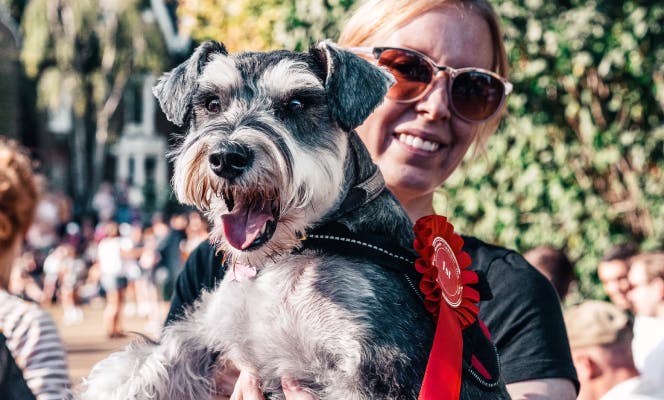 If you are worried that maybe you shouldn't become a breeder after all, because you can't afford to pay stud fees for blue-ribbon dogs—don't be. You don't have to use show dogs to breed valuable puppies. If you do, that's great! It can help you attract potential dog owners who want to train their puppies to become show dogs. If not? No problem.
Dog parents should be registered with a professional kennel club and certified as purebred dogs, but they don't need awards and show experience. In fact, breeding only top show dogs would decrease the gene pool of the breed overall and cause problems pretty quickly.
Embrace more varied DNA by breeding purebred dogs of all skill sets! A dog who doesn't win athletic competitions can still have amazing intellect, hearing or other valuable characteristics. The more skills and character traits you mix, the more potential your puppies will have.
Find Your Next Puppy with Mawoo
Whether you're serious about breeding your own puppies or just interested in finding a lovely doggy companion of your own, Mawoo is here to help. Browse through our puppy listings until you find the perfect little face to take home with you! You can search by breed, sex, size and color.
If you're unsure about which breeds to focus on, that's no problem. Take our Puppy Match Quiz to discover which breeds fit your needs, personality, and lifestyle. It takes less than two minutes and will help point you in the right direction when it comes to dog breeds and even puppies available for sale right now.
If you have any questions about our dogs, breeders or anything else, please get in touch! We're happy to help.
Any questions? Get in touch!
We are here to support you every step of the way. Our concierge service is here daily to answer your questions!

Chat or speak with our team Mon-Sat 9a-9p ET.
Ready to find your new best friend?