Can You Get Life Insurance on a Dog?
By Mawoo Pets · 29 Oct · 7 min read
Most people need life insurance: If you die, your loved ones will have to pay for your funeral, finalize your estate, and potentially replace your income. The money from a life insurance policy allows surviving family members to live a life in the manner which they have become accustomed. It can also be used to the long-term future of any children.
Whether or not you can get life insurance on a dog is a much different question. In theory, most dogs don't generate any money. However, there are specific reasons that someone will choose to get a dog, and a dog can be very expensive. When purchased from a reputable breeder, dogs can represent a serious financial investment. In instances like these, there is no question: You can get life insurance on a dog.
Can You Put Life Insurance on a Dog?
Yes. However, it is much rarer than life insurance for a human, and there are only certain circumstances in which doing so may be a good financial decision.
Pet life insurance will provide you with a pre-determined death benefit if your pet dies. The policy may also kick in if someone steals your pet, or if your pet gets lost.
Pet insurance can be expensive and cost you thousands annually. As such, it often does not make economic sense unless you need the money that would come from a death benefit. This is why most pet owners, including the vast majority who adopt their dog, do not put life insurance on a dog.
Dog Health Insurance vs. Dog Life Insurance: What's the Difference?
Dog health insurance is very different than dog life insurance.
You can use pet health insurance policies to cover the costs of medical expenses for your pets. They operate similarly to a human's health insurance: Your policy will cover specific items depending on your purchase type. You will have to pay a premium to be eligible to receive such coverage. You will likely have to meet an annual deductible before coverage kicks in.
Plans can cover accidents, sudden illness, diagnostic tests, routine care, treatments, and more. However, keep in mind different states have different laws and consumer protections surrounding these policies. This means they may only cover sudden illnesses or injuries. Many plans also seek to avoid giving you coverage for chronic conditions or offer extremely limited illness plans. Furthermore, like any other insurance policy, you'll have to fill out extensive paperwork to file a claim and receive a reimbursement.
Most pet insurance providers also have certain exclusions and lifetime limits. These limits mean insurance providers will only cover your pet's medical bills up to a certain amount. You should always read any policy's fine print and ensure you understand its limitations.
Pet life insurance won't kick in until your dog dies or if your dog is lost or stolen. In that case, you will get the death benefit set by your policy. You can use this money to pay for anything, including lost income, a replacement animal, or vet bills.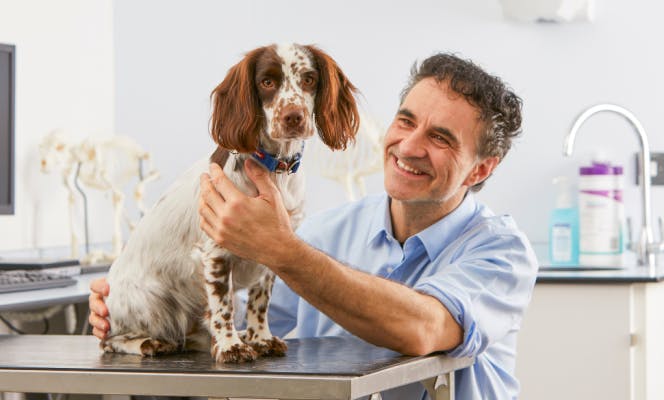 How Does Dog Life Insurance Work?
You can put life insurance on a dog, but it is vital to consider how such a policy will work. This ultimately depends on the specifics determined by your policy. However, generally speaking, there are a few things to remember.
Just like with another insurance policy, you will have to fill out paperwork, and you may have to have your pet examined by a veterinarian. You may also need to provide paperwork that shows the dog's physical condition and medical records that show if your pet has a pre-existing medical condition that may make illness or death more likely.
You'll pay the premium for your life insurance policy to your pet insurer. Payments may be due on a monthly, quarterly, or annual basis.
Your insurance company will pay the death benefit if your dog dies, is stolen, or is permanently lost. Most insurance policies have specific requirements that you must fulfill if this occurs, including providing a death certificate or police report. If the pet is lost or stolen, there may be a waiting period before you can receive the death benefit from the policy.
Why Consider Dog Life Insurance?
You can put life insurance on a dog, but there are only certain circumstances in which doing so is a good financial decision. These circumstances include:
The pet generates income. This may be the case if you have show dogs, if the pet does tricks, or is a regular part of a financial operation.

The dog is particularly expensive. This may be the case if you bought the dog and paid a substantial amount for it.

The dog is an asset, like a service dog. Service dogs are very expensive and involve extensive investments of time and money. As tragic as this circumstance will be, you'll need the money from a life insurance policy to buy a new service animal.

The pet has a particular rarity or uniqueness that causes its "value" to increase. This is relatively common for exotic pets.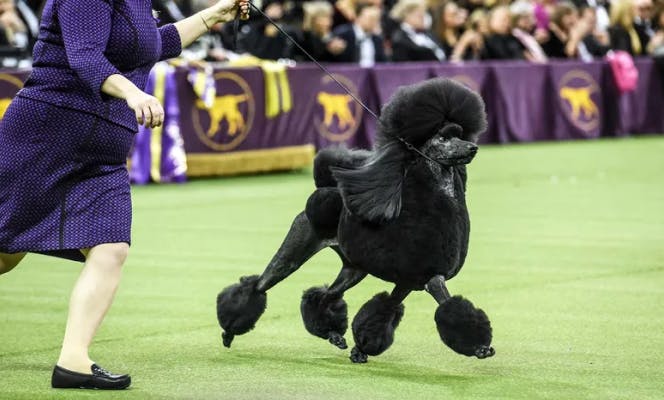 What Does Dog Life Insurance Cover?
While you can put life insurance on a dog, you should ensure you fully understand what it will cover. Simply put, insurers will cover the value of a dog as set by your policy. You will pay a certain amount of insurance policy, then get a death benefit in the event of your pet's death. Many life insurance policies also make a payout if the dog is lost or stolen, although separate forms of theft coverage are available.
How much money you receive from a dog life insurance policy is ultimately determined by the level of coverage you need. Just like a human's life insurance, increasing the value of a pet's life insurance will increase your premium. Life insurance policies will also rise as the pet gets older.
Some pet life insurance policies may cover cremation, burials, or funeral expenses. The amounts that these policies cover are usually relatively low, and your policy will clearly state if it offers such an additional benefit.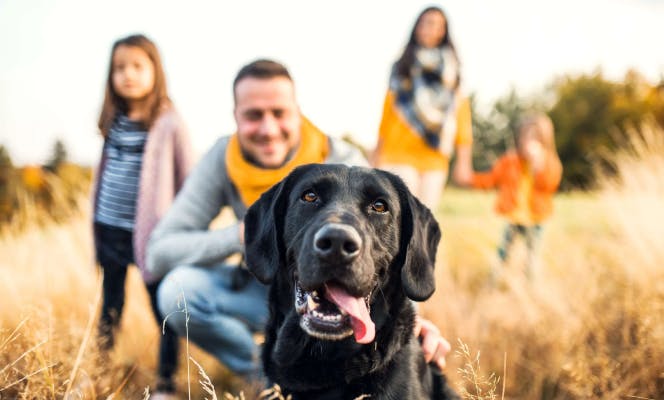 What Isn't Covered By Dog Life Insurance?
It is important to remember the purpose of pet life insurance policies: They replace income or pay you back for the value of your four-legged best friend. As the life insurance beneficiary, you're given money in the event of the death or loss of your dog, and you can use that money however you want.
It is important to keep in mind that not all deaths are covered by a dog's pet insurance policy. These exclusions typically include:
Age-Related Death: When a dog dies of old age, life insurance typically does not pay benefits to the owner. Life insurance for dogs is usually limited to a certain timeline along the prime of the animal's life.
Hereditary Illnesses: Some dogs carry genetic markers that increase the risk of developing certain diseases. When a hereditary illness is responsible for ending a dog's life, insurance policies will rarely cover it. For example, if a dog has hereditary hemophilia and the disease causes or contributes to the animal's death, the insurance company typically will not cover it.
Pre-existing or Chronic Conditions: In order to receive life insurance coverage for a dog, most insurance companies will require some form of health screening. If during this screening, a preexisting condition is discovered, it's unlikely that the policy will cover a death related to the condition.
Pet life insurance is also not the type of insurance that allows you to get reimbursed for expenses related to the animal's absence. For example, let's say your dog was stolen and that you hired private investigators to try and find your pet. Or imagine that someone damaged your personal property as part of the theft of a pet. Unfortunately, pet life insurance would not cover either of these expenses.
Pet life insurance also will not cover the cost of any medical bills, even if those bills are related to the illness that ultimately claimed your dog's life. However, pet health insurance can cover those bills.
How Much Does Dog Life Insurance Cost?
Pet life insurance's actual price varies according to various factors. This includes the age of the dog, its breed, and its economic value, with higher death benefits associated with higher premiums. As a result, an inexpensive policy may be under $1,000 a year, but a more expensive policy can cost as much as $10,000.
Like any other insurance program, you may find discounts by stacking pet insurance policies. For example, if you get health insurance for your dog or cat, you may get less expensive pet life insurance.
How to Find the Right Life Insurance Policy for Your Dog and Your Budget
There is no such thing as the "best pet insurance." There are only pet insurances that can best fit your needs.
Finding the right life insurance policy for your dog requires you to gather certain pieces of information, including:
Cost of premiums

Conditions under which the life insurance policy will or won't pay

Amount of the death benefit

If and when the policy terminates

What is and isn't covered under the policy
Finally, read reviews about the life insurance policy in question and check with state or federal authorities to ensure there are no lawsuits or complaints filed against the company you are interested in using. In addition, this research may help you identify less reputable organizations.
As you can see, you can get life insurance on a dog and have many options regarding what pet insurance plans you can purchase. Ultimately, you need to do your research, gather the necessary information, and select the plan that best fits your needs. Fortunately, most people don't need life insurance for their family pets. However, if you have an expensive dog, an income-generating dog, or have a famous pet, you may want to consider such a policy.
Finding the right puppy can be hard, but at Mawoo Pets, we're here to help. Check out our Dog Breed Quiz, and learn more about finding the right dog for you and your family!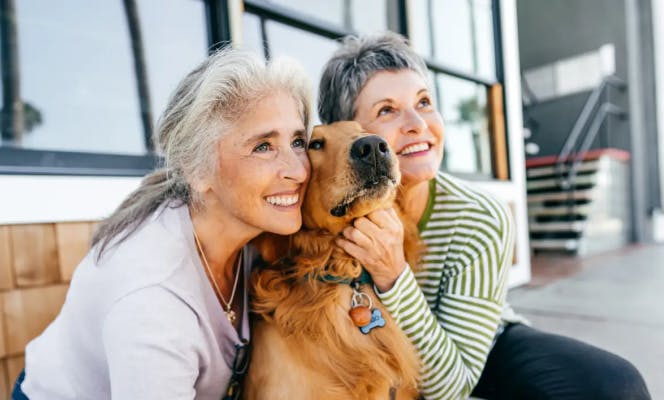 Any questions? Get in touch!
We are here to support you every step of the way. Our concierge service is here daily to answer your questions!

Chat or speak with our team Mon-Sat 9a-9p ET.
Ready to find your new best friend?