Pet Financing 101: A Quick Guide
By Mawoo Pets · 15 Aug · 5 min read
Getting a new puppy can be a pretty hefty investment. Aside from the cost of the puppy itself, you'll need to schedule vet appointments, buy food, dishes, harness and leash, blankets and toys. You'll also need a sturdy pet carrier for moving the puppy via car or public transportation.
If you're desperate for a new doggy but worried about all those up-front costs, you should consider your financing options. Here's what you need to know moving forward.
Can You Finance a Dog?
Yes, you absolutely can finance a dog when you're ready to buy! At Mawoo Pets, we've partnered up with lenders who understand your love of dogs and are happy to help you get a special canine into your home. You can apply for financing right on our website, or reach out to us directly if you have any questions before or during the process.
Is Financing a Dog a Bad Idea?
Whether you finance a dog or a new computer, the process is pretty much the same. It's definitely important to take a step back and look at your bank account status before making a decision, since any financing plan requires you to make regular payments on time. If you're struggling to make ends meet right now, ask yourself if you would be able to make those future payments.
The higher the cost of the dog you want to buy, the longer you'll be making payments. Also, the lower your payments, the longer you'll have to make them. As long as you can fit doggy finance plan payments into your current budget, you'll be fine! It's best to make larger payments up front to cut the cost of interest over the long term.
How to Get a Loan to Buy a Dog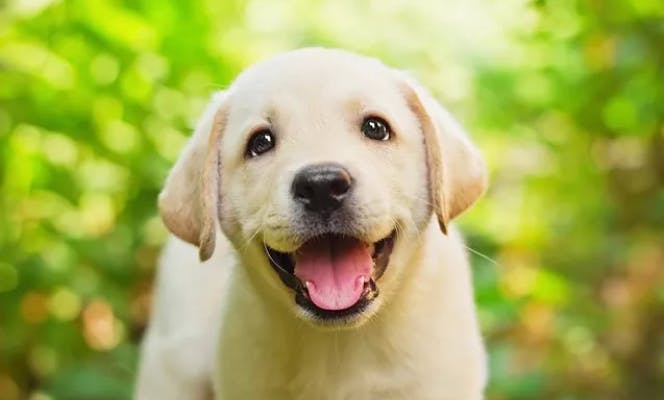 Pet loans are generally the same as personal loans, as far as the bank is concerned. You can potentially secure a pet loan by meeting with a representative of your bank. You'll be interviewed about your income and monthly expenses, and asked what you plan to do with the loan if your application is approved.
Do some research before you agree to any terms, since different banks will probably make different offers. Look for the lowest interest rate and make sure the repayment schedule is not too long.
The Pros and Cons of Financing a Puppy
When you've found a dog you love but can't afford to pay all the costs of ownership right away, financing is can be a good option. Here are some of the pros and cons of buying a dog this way:
Pros
You can buy your dog right away, instead of waiting to save up and hoping someone else doesn't buy it first

You can break up the cost of pet ownership into more manageable monthly payments

Your budget can potentially be higher than if you just used what you have in the bank right now
Cons
Monthly payments can be tough to handle if your income is low or your living expenses are high

The interest rate on financing plans increases the amount of money you will spend overall

If you fail to make your payments, you could lose your puppy
Buying a Dog with a Credit Card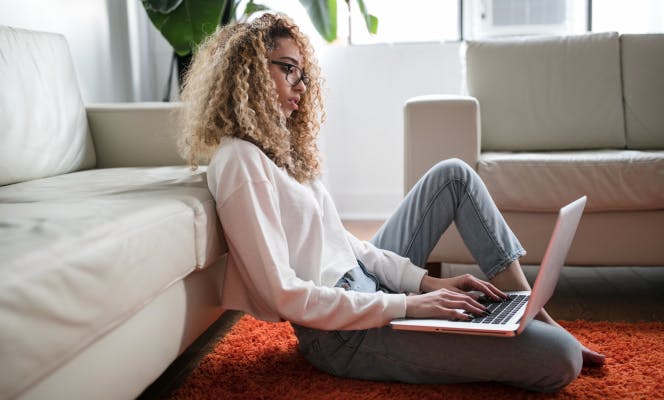 Credit cards are great for emergencies and for building up credit, but they aren't always the best option for making large purchases. Most credit cards have higher interest rates than personal loans, which means you'll spend significantly more buying your puppy with a Mastercard or Visa than with a loan, line of credit, or pet financing plan.
If you have an excellent credit rating, it could be worth calling your credit card company and asking for a lower interest rate. Pet stores may even have their own credit card, financing options or in-store memberships that will lower the cost of buying and owning a pet in the long run.
Things to Know Before You Finance a Dog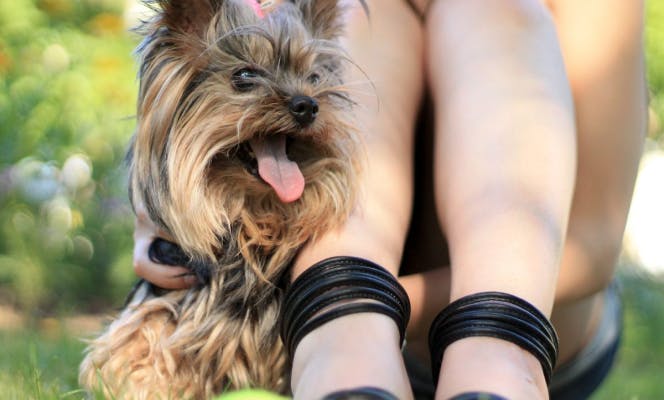 Do You Qualify for a Pet Loan?
To qualify for any sort of loan, you usually need to be employed and have a decent credit score. Lenders will check your credit before making an offer of funds, and if it's too low they will suggest you do some financial repair before reapplying in the future. Your bank should be able to help you put together a credit plan and discuss loan payment options once you're ready to buy a dog.
Check your credit rating online and keep track of it via a financing app or email. Make all bill and credit payments on time. If you haven't borrowed money before, you'll need to get a starter credit card and use it regularly — remembering to repay what you've spent on the card every month. You could potentially fix your credit and qualify for pet financing in just a few months.
Here are some of the most important questions to ask when considering financing a new puppy:
How much interest will you pay on a loan vs. a credit card?

What will the monthly payments cost?

What happens if you don't make your payments on time?
Depending on which lender you choose to work with, the consequences of failing to make your payments can be different. In some cases, pet owners could actually have a dog repossessed to pay the bill. Usually, however, the bill is between you and bank. You may have your paycheck garnished or need to make an agreement with a collection agency.
Keep In Mind the Long-Term Costs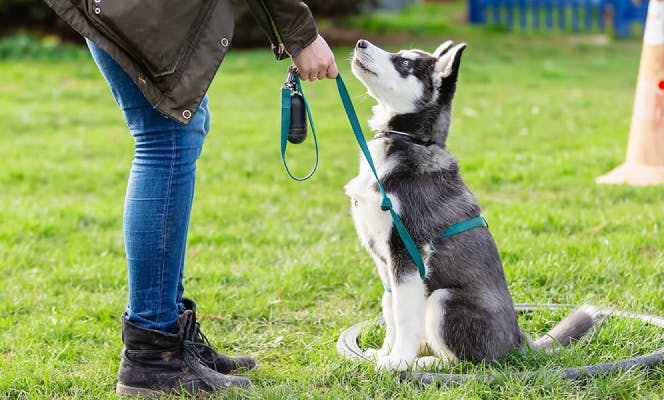 Owning a dog will cost you at least $1,500 per year. That price includes regular grooming, food and vet check-ups. If you buy a high-maintenance breed that needs extra grooming or extra training, like a Poodle or a Beagle, those costs rise significantly. Larger breeds can also have greater food costs. Plus, emergency vet care for accidents and illnesses can pop up unexpectedly, which is why pet insurance is a good idea. Vet bills can pile up quickly!
Review your monthly income and budget to see if you can afford to have a dog. Is there room for an extra $200+ per month? If not, ask yourself what you could potentially cut out of your monthly spending. Or, is there a way you might bring in more money to cover more expenses?
Is Financing a Dog Right for You?
If you are ready to bring home that perfect new puppy right now, financing might be the best option. To learn more about how Financing works, the application process, terms, interest rates, fees, and more, checkout our detailed guide on Pet Financing.
At Mawoo Pets, we've made it as easy as possible for you to buy now and pay later. You can apply for financing through one of our partners, get an instant decision, and secure your new family member!
Any questions? Get in touch!
We are here to support you every step of the way. Our concierge service is here daily to answer your questions!

Chat or speak with our team Mon-Sat 9a-9p ET.
Ready to find your new best friend?