Can You Register a Mixed Breed Dog?
By Mawoo Pets · 5 May · 6 min read
Photo by freepik
Yes, you can register a mixed breed dog, and there are several good reasons to do so!
Registering your mixed breed dog comes with a number of perks, including celebrating and strengthening your bond with your favorite pooch. Mixed, designer and hybrid dogs of any age can be registered and earn titles or compete in various dog sports.
In fact, registered mixed breeds can participate in just about any event or competition a purebred dog can, except for for formal dog show events and activities that are judged according to strict breed standards.
Here's a deep dive into exactly what a mixed breed dog is, how to register one, and why you might want to consider it.
Can You Register a Mixed Breed Dog?
Registration is no longer just for purebred dogs. Breed registries, like the American Kennel Club (AKC) and the Continental Kennel Club (CKC) now offer programs that allow mixed breed dogs to join. These highly-respected institutions are committed to the interests of all dogs and their owners.
What is a Mixed Breed Dog?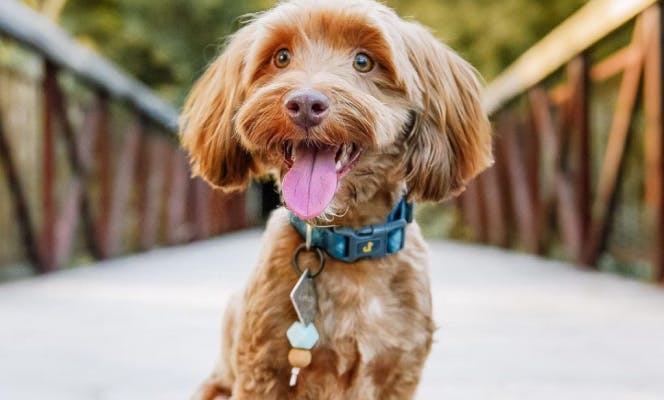 Is a mixed breed dog the same thing as a designer dog or hybrid dog? There are so many different dog breeds and types out there, we understand how this could get confusing.
To understand it all, it might be best to start with a look at purebreds. A purebred dog is simply a dog whose parents are from the same breed and have registration papers to prove their lineage. Being purebred doesn't necessarily make one dog better than another, it just means that the dog's genetics come from one specific breed.
On the other hand, a mixed breed dog, sometimes called a mutt, is simply a dog whose parents weren't registered or they weren't from the same breed. Mixed breed dogs come in all sizes, shapes, colours, coat types and temperaments. Many times, mixed breed dogs are the result of accidental–or natural–breeding.
Although mixed breed dogs aren't pedigreed, they often inherit their most dominant traits from their parents. They can make wonderful pets, and in many cases, are less prone to genetic health concerns than their purebred counterparts.
What are Designer Dogs and Hybrid Dogs?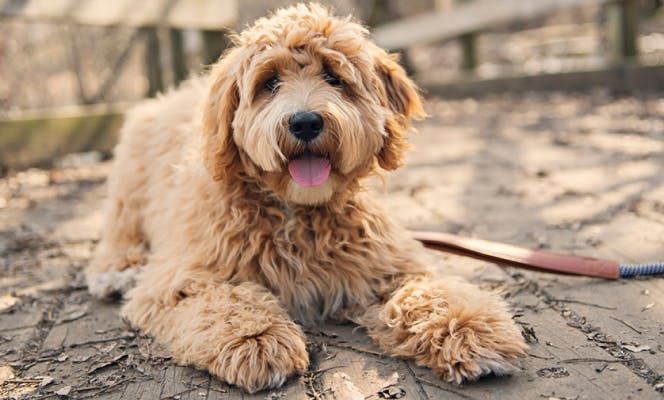 All designer dogs and hybrid dogs are essentially mixed breed dogs. The difference is that a designer dog or hybrid is intentionally bred to promote certain breed traits, such as specific coat types, sizes or temperaments.
The parents of a designer or hybrid dog might be purebred dogs or mixed breeds, depending on the goals of the breeder. It's interesting to note that most breeds we currently recognize as purebred dogs were created decades or centuries ago, in much the same way designer or hybrid dogs are being developed today.
For example, the Labradoodle is a designer dog that is strategically bred to combine the temperament of a Labrador with the hypoallergenic qualitiesof a Poodle. Since Poodles come in three sizes, Labradoodles are also available in a few size variations.
Reputable breeders are working hard to establish many designer dogs like Doodles as purebred, pedigreed dogs. Their goal is to develop a predictable type of dog over many generations.
A few more examples of popular and adorable designer dog breeds include:
What are the Benefits of Registering a Mixed Breed Dog?
The benefits of registering a mixed breed dog go far beyond receiving registration papers and a frameable certificate to hang on the wall. For breeders, registration provides an official way to record and view lineages of designer dogs like those mentioned above.
For dog owners, mixed breed registration can be used to provide proof of ownership, should the need arise. Registered mixed breed dogs are also eligible to participate in certain competitive events, such as agility, obedience, tracking, rally, scent work and more.
A registered mixed breed dog can also earn prestigious titles, such as Canine Good Citizen, AKC Trick Dog, AKC Therapy Dog and more. Registration may also come with a complimentary first exam certificate at a participating veterinarian and a 30-day free trial for pet health insurance.
Once a dog is registered, it can be enrolled in the registry's lost and found recovery program. If the dog is microchipped, its number can be added to their database to increase the chances of a lost or stolen dog being reunited with its owner.
There are some other fun perks, too! For example, you can join the registry's email list to get reminders of events like your dog's birthday) in addition to monthly newsletters. If you choose to register your mixed breed dog with the AKC, you will also receive a one-year subscription to their Family Dog Magazine.
How Much Does it Cost to Register a Mixed Breed Dog?
You can expect to pay around $35 to register your mixed breed dog with the AKC. However, you should be aware that there are additional fees associated with sporting competitions and most titles, such as Canine Good Citizen or Therapy Dog.
AKC Mixed Breed Dog Registration
Registering a mixed breed dog for the AKC Canine Partners is a simple process. Simply go to the AKC's website and navigate to the "Register Your Dog" page. Choose the "Enroll a Dog in AKC Canine Partners" option and follow the prompts to complete your registration.
The requirements for mixed breed registration are very basic. Your dog must be spayed or neutered, and it can't be a wolf-dog hybrid. You will be required to share your personal information, including your full name, address, telephone number and email address.
You will also be asked the primary breeds your dog is mixed with (you can choose the All American Dog option if you're not sure), the dog's approximate birthday, and the date you acquired the dog.
You will also be asked to enter identifying information, such as the dog's name, colour, gender and markings, as well as your dog's microchip ID number, if applicable. If you prefer, you can also download and print the application from the website and mail it in with your payment.
CKC Mixed Breed Dog Registration
The process for CKC mixed breed dog registration is similar to AKC canine partners. However, you may be asked to provide photographs of your dog and include two witness signatures to prove your ownership. This requirement is usually lifted if the dog's parents are registered with the CKC.
Is Mixed Breed Dog Registration Really Necessary?
Not at all! If you don't have any interest in earning titles or competing in sanctioned events with your mixed breed dog, registration isn't necessary. If you change your mind later, the option is available to you at any time.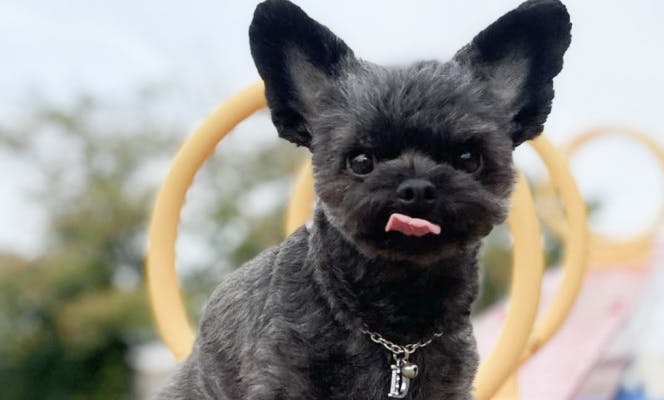 Wrapping Up: Should You Register Your Mixed Breed Dog?
Earning titles and competing in events is a lot of fun and a great way to show off your dog's talents. If your dog is a service dog, emotional support animal or therapy dog, earning the title of AKC Therapy Dog or Canine Good Citizen could have the added benefit of making your pooch more welcome in public places.
If you are thinking about adding a purebred or designer puppy to your family, take our 1-minute Puppy Match Quiz. It's a great way to find out which breeds best suit your family, personality and lifestyle!
Any questions? Get in touch!
We are here to support you every step of the way. Our concierge service is here daily to answer your questions!

Chat or speak with our team Mon-Sat 9a-9p ET.
Ready to find your new best friend?